Talking to my friends throughout the year has highlighted one big thing for me – in 2021, very few people were at the top of their game. Looking at the world of music, a number of my favourite artists released long-awaited albums that didn't quite live up to their previous works (think Chemtrails Over The Country Club and Solar Power for example), and it's hard to put my finger on exactly what went wrong. The possibility, of course, remains that there is, in fact, nothing wrong with these albums, and had they released in any other year, I'd have liked them a lot more. But alas, this is the timeline we're in.
Saying that, I was happy to have a few artists come along and surprise me with their releases, which ended up being played throughout the year. Newcomer Adam Melchor was an early hit with me – his album, Melchor Lullaby Hotline Vol.1, became one of my most played this year with its easy-going sounds mellowing out what can at times be biting lyrics. For Those I Love released a self-titled album which packs a hefty emotional gut-punch – it might be a bit too intense to listen to very often, but every time I have, I'm wowed by his lyricism. If you're looking for something a little more experimental, that's the direction I'd point you. Tinashe came through with her most interesting album yet, the beautiful 333, which shows her playing around with a number of different genres as she blends them with her signature R'n'B style. It was a strange year, yes, but there were enough gems out there that I feel like I can look back on it as a worthwhile year of discovery on my part.
Start Forgetting Death – Adam Melchor
Adam Melchor was not a name I knew heading into 2021, but it's certainly one that I'm going to be following in the future. While first impressions of the album weren't great (purely based off of its name and the font on the cover), I was won over as soon as I started listening. The first few songs were good acoustic-y pop, but things really took off when I got to track six – a grandiose track titled Start Forgetting Death.
It's a song that is at once humorous and pretty – Melchor's delicately plucked guitar leaving space for his lyrics to shine as he lists of myriad different ways he could die (including, but not limited to being bitten by a snake) before reassuring the object of his affection that he doesn't think about any of this stuff when they are together. Horns come in after the first verse, a brief taste of the French riviera-esque brass that bursts forth in an exhilarating rush of endorphins and the song crescendoes around you. It's the clear centrepiece on an album of hits and has easily cemented Melchor as one to watch in the coming years. Absolutely brilliant, and a song I simply can't get enough of.
Honourable Mentions: All Too Well (10 Minute Version) – Taylor Swift, Mood Ring – Lorde, The Chase – Tinashe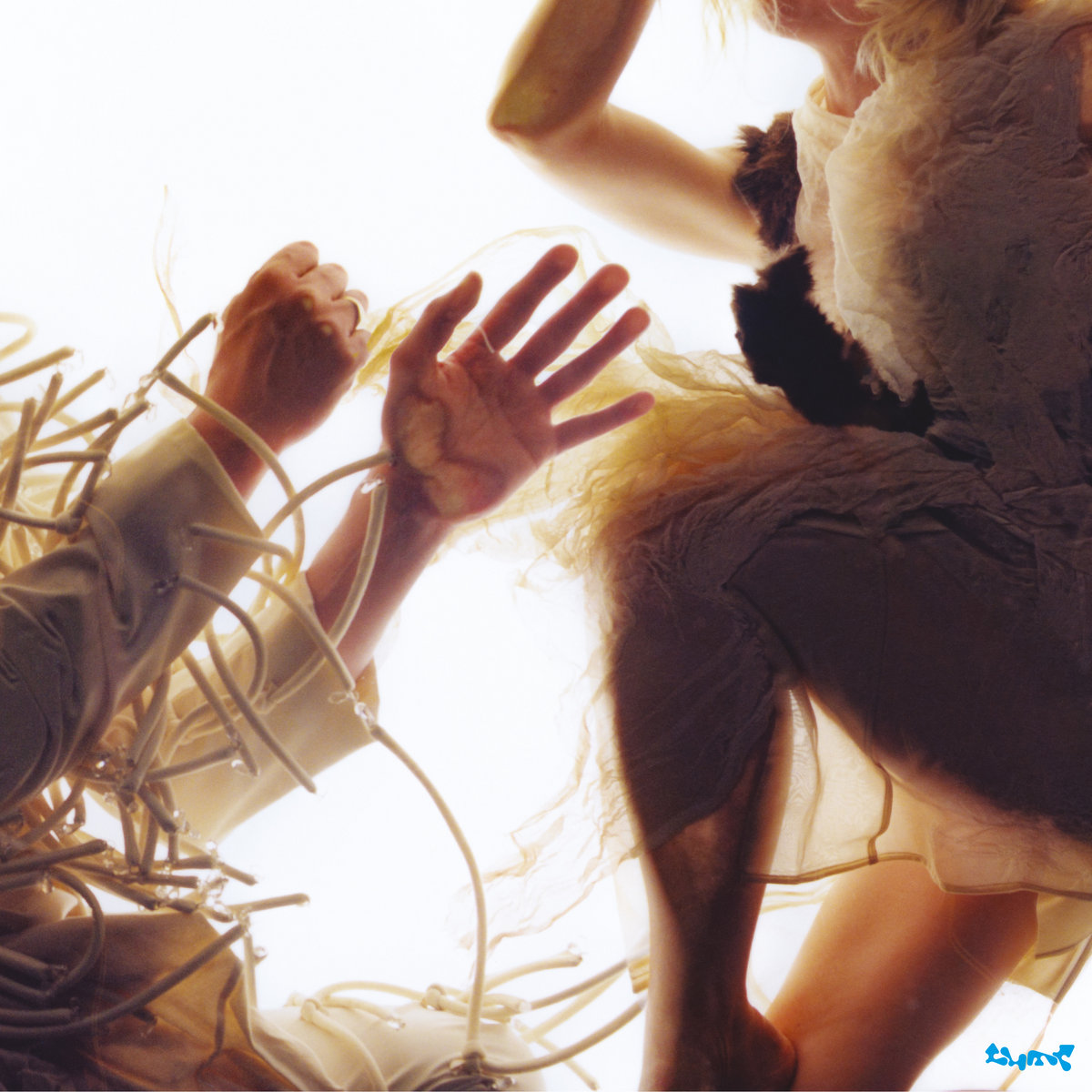 Animal – LUMP
A few years ago, in the wake of her sixth studio album, Semper Femina, Laura Marling announced a collaboration project with Mike Lindsay under the LUMP moniker. When it released, I found it to be an interesting little diversion from Marling's solo releases – trading in her traditional folk sound and introducing more electronic elements into her work – but not something that could quite hold my interest as much as some of her earlier work. Last year, Marling released the wonderful Song For Our Daughter, a beautiful, haunting album which has since become one of my favourite ever albums. Then, in May of this year, she announced an upcoming second album as part of her LUMP project. From now on maybe we can expect a LUMP album to follow shortly in the wake of Marling's solo releases – it's maybe too early to call it a trend, but it's interesting to note that her two previous releases have been followed up by a LUMP record the following year.
This time around, the album campaign began with the release of title track Animal, and I immediately paid attention. Whereas the first album was quite meandering, Animal was rhythmic, pulsing. Marling's lyrics and vocals offer a beautiful contrast to the darker instrumentation – the two coming together to make a fascinating ear-worm of a song. I'm almost embarrassed to think about how many times I've gone to play the single only to fall into some dreamlike trance and realise twenty minutes later that I'd had it on repeat the whole time.
The record on the whole is a fascinating step forward for the pair – much more immediate and melodic than the first release. Bloom At Night is a beautiful reflection on male desire to not just be with women, but to own them, and We Cannot Resist is an almost pop-like track which repeats its verses almost like a mantra. Red Snakes and Oberon are my two personal favourite tracks – two achingly beautiful and haunting melodies that place Marling's pristine vocals over icy, sparse electronica. It feels like the crystalisation of Marling and Lindsay's collaboration, and gives them a new standard to aim for as they hopefully continue to dive deeper and deeper into their partnership. Animal is by far the most promising of LUMP's two projects, one I'd encourage any music fan to listen to.
Honourable Mentions: 333 – Tinashe, Melchor Lullaby Hotline Vol. 1 – Adam Melchor, Long Lost – Lord Huron
Taylor Swift
Ask any of my friends, and they will tell you that 2021 was the year I finally went full-on Swiftie. It was a change that had been happening gradually over the last few years, when things really exploded last year in the wake of Folklore. When Evermore then launched in December, it was simply too much – here I was, still digesting her first surprise album of the year, and then she goes and releases another. It came a bit late to really impact my 2020, but Evermore was the album that I kept coming back to time and time again this year, as I found a new favourite song almost every month. In the wake of two incredibly successful albums, nobody could accuse Swift of being work shy, but then she went and did the unthinkable – she released two more in 2021.
Swift has been in a long-publicised debate over artists' rights to their masters ever since she left her old label, but she really kicked things up a notch when, in the early days of 2021, she announced the release of Fearless (Taylor's Version) a re-recorded version of the original album, this time completely under her ownership. If film or television wanted to license her songs from now on, it would be her version they'd use. In addition to the already hefty feat of re-recording all of the original songs from the album, she also added some tracks 'from the vault' – a selection of songs that didn't quite make the cut the first time around (being saved for a future album that ultimately changed direction and so on). Now I personally don't have much of an attachment to the original Fearless outside of a couple of its singles, but this is an important release beyond the actual music simply for what it represents – an artist taking back control of what should be theirs. And then, she did it all again.
As the year drew to a close, Swift dropped her second re-recorded album – Red (Taylor's Version). Now, Red, is often retrospectively viewed as one of the best Swift albums – one that wasn't given its dues when it first released – and that reputation will have only grown in the wake of this rerelease. Red (Taylor's Version) was massive. Featuring thirty songs, including the long-rumoured and oft-mythologised All Too Well (10 Minute Version), the album was a celebration. Red was the first album that really got me into Swift, and it still stands with Evermore as her best release – a sprawling, messy ode to heartbreak in all its forms that can have you dancing one minute and sobbing into your pillow the next. The songs Swift added around felt just as essential as the originals, making this an impressively long tracklist with very few misses.
In between releasing two more albums, Swift also made time to release a vinyl edition of Evermore, feature on two songs for Big Red Machine's new album (including the brilliant Renegade) and create a short film to go alongside the release of Red (Taylor's Version). If 2020 was the year Swift won pop culture back over, 2021 was her victory lap. And what a sight it was.