With 2021 now safely behind us, it's time to start the inevitable look towards the year ahead. 2022 looks set to be the year when promises made for 2021 will finally be fulfilled, with a large number of titles originally slated to release towards the end of last year slipping into the early months of this one. Horizon: Forbidden West is the release I find myself most anticipating – the first game hooked me in with its robo-dino combat, mysterious backstory and brilliant world-building, even earning a spot as one of my favourite games of all time. Trailers for the sequel seem to suggest it might even surpass the original, and recent news that the Horizon IP will be seeing a release on PSVR2 indicates that Sony really is putting everything into making this another key franchise in their catalogue. Very exciting indeed.
Elden Ring, the latest release from acclaimed Japanese studio FromSoftware will also be releasing in February, likely causing a lot of gamers to have a difficult choice between getting it or Horizon. This latest release seems to be an evolution of the Dark Souls formula rather than the complete switch-up that some people had been anticipating, but its open world and smaller dungeon-like areas suggests this could be more a Dark Souls-meets-Zelda title – a very tantalising prospect indeed.
Speaking of Zelda, 2022 should, if all goes according to plan, be the year we see the long-awaited release of The Legend of Zelda: Breath of the Wild 2. It's been a good few years now since the game was first announced, and fans have been practically begging for new information every time Nintendo announces a new Nintendo Direct. With the massive impact the original Breath of the Wild had on the series and the general gaming landscape, many are fervently waiting to see if the sequel can capture the same magic or even, dare I say it, improve on it.
There are of course many other big titles releasing over the next twelve months, from Bethesda's Starfield, and Sony's God of War: Ragnarok just to name a few, but I thought I'd like to set out some of my own goals for 2022. There are of course a number of games, both retro and modern, that have been sitting in my backlog for a while now, and I think it's high time I get on with some of them. So without further ado: my 2022 hit list.
1. Final Fantasy VI and VII
For a few years now I've been on a gradual journey through the worlds of Final Fantasy, starting all the way back with the PSP re-release of the original game. Last year saw me finally get to the end of Final Fantasy IV and discover my new favourite game in the series – the wildly underappreciated Final Fantasy V. Then, in the last days of 2021, I started my adventure through the last 2D entry in the series, the dark and brooding Final Fantasy VI. My goal then for 2022 is to finish Tina's journey and finally have a face-to-face meeting with Cloud and the crew in the game that redefined a genre, Final Fantasy VII. With the release of Final Fantasy XVI looking to have been pushed back, possibly into 2023, it looks like I'll have a bit more time than I originally thought to catch up on the series' history.
2. The Legend of Zelda: Majora's Mask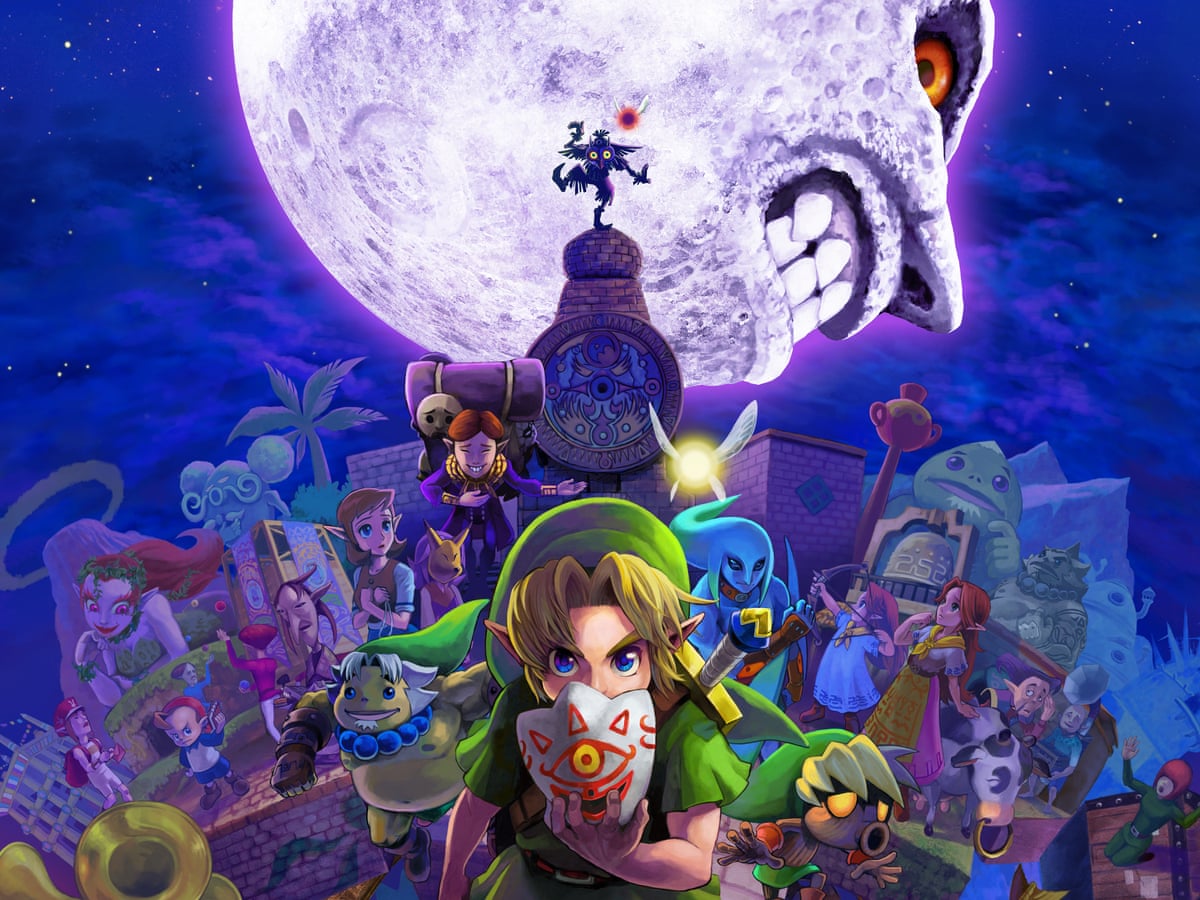 A game that I love, have started multiple times over the years, have gotten pretty far into, but have yet to actually finish, the ghost of Majora's Mask hangs heavy over my Zelda history as the only 3D title I have yet to complete. It's a small goal, since I'm pretty sure my save file currently takes me all the way up to the Stone Tower Temple, but I'd love for 2022 to be the year I can finally say I've beaten all of the 3D Zelda games.
3. Platinum Death's Door
So I played Death's Door a little too late for it to be included in my Game of the Year nominations, but having finished it in the early days of 2022, I can confirm that it's an absolute joy to play. I planted every seed, picked up every shiny object, unlocked the true ending, and am now so close to picking up the platinum trophy that I can almost taste it. Once I've had some time with some other games, I'll definitely be coming back to Death's Door to finally add that beautiful platinum trophy to my collection.