Playstation Plus has been getting a lot of good press recently thanks to its run of strong releases, especially ones close to release day. That reputation is continuing to grow with this month's free offerings – Final Fantasy VII Remake getting a particularly large amount of coverage. Hidden inside FFVII's shadow however, is a little indie game called Maquette, published by Anna Purna Interactive, the company that brought us recent indie hits What Remains Of Edith Finch and Sayonara Wild Hearts. Anna Purna has been making quite a name for itself over the last few years, and being published by them is starting to be seen as a mark of quality in the indie gaming space. Maquette is relatively unassuming at first – and without knowing the game's background, it would be easy to imagine that this is a small throw away title just to fill a space after the big money went on Final Fantasy, but sitting down with the game reveals a gem of a title that will wind its little emotional fingers into your heart and open it up to its touching love story.
Maquette is a puzzle game set in a recursive world, much like an Escher painting, wherein you have to manage your awareness of three varying sized environments, each packed inside of the other. In the centre of the world is a maquette, and moving the miniatures inside will cause them to move similarly in the other worlds. You can use this system to eventually change the size and positioning of a wide variety of keys, orbs, stairs and blocks which will help you make progress through the memories of this relationship. The puzzles are pretty tough at times – you have to be keenly aware of what parts of the world can be accessed from the maquette in order to pick up items that have been stashed there, and it has to be said that spatial awareness isn't exactly my forte (see the number of times I bump my head in a given year). I inevitably found myself scratching my head a few times as I wondered what I was missing.
While the actual gameplay mostly revolves around solving puzzles, the main draw to the game is, in my opinion, the story at its heart. The love story between lead Kenzie and her beau Michael is incredibly delicate and touching, its vignettes a masterclass in creating a tangible relationship out of very few resources. There are no flashy cutscenes, no elaborately crafted set pieces – the story is told purely through a series of audio flashbacks and beautiful symbolic illustrations. You never find out what Kenzie or Michael look like, but you don't need to – everything you need to know about them is dropped to you in charming little morsels that gradually flesh out their relationship and their lives together. The story has its twists and turns, and then draws to a close after a relatively short three-hour runtime. The music selection is another beautiful addition – a collection of mainly contemporary indie with a calming atmosphere which matches that of the game brilliantly. At other points, the musical will fade away, leaving you alone with your thoughts as you try to put the pieces of the puzzles together.
Maquette also stands out because of how it intertwines this recursive world mechanic with its story. From the outside looking in, it's easy to think of this as just a little love story, and that's exactly what it is, but for the people involved, it feels massive. This is their everything. By switching between miniature and gigantic worlds, you get the feeling that you are switching perspectives on the relationship – the smallest world being that of us or of the Kenzie of the future looking back, but then the giant one showing us how everything felt in the moment. It's a brilliant way for us to feel connected to Kenzie's feelings, and one that makes the impact of the story hit that little bit harder than it otherwise might.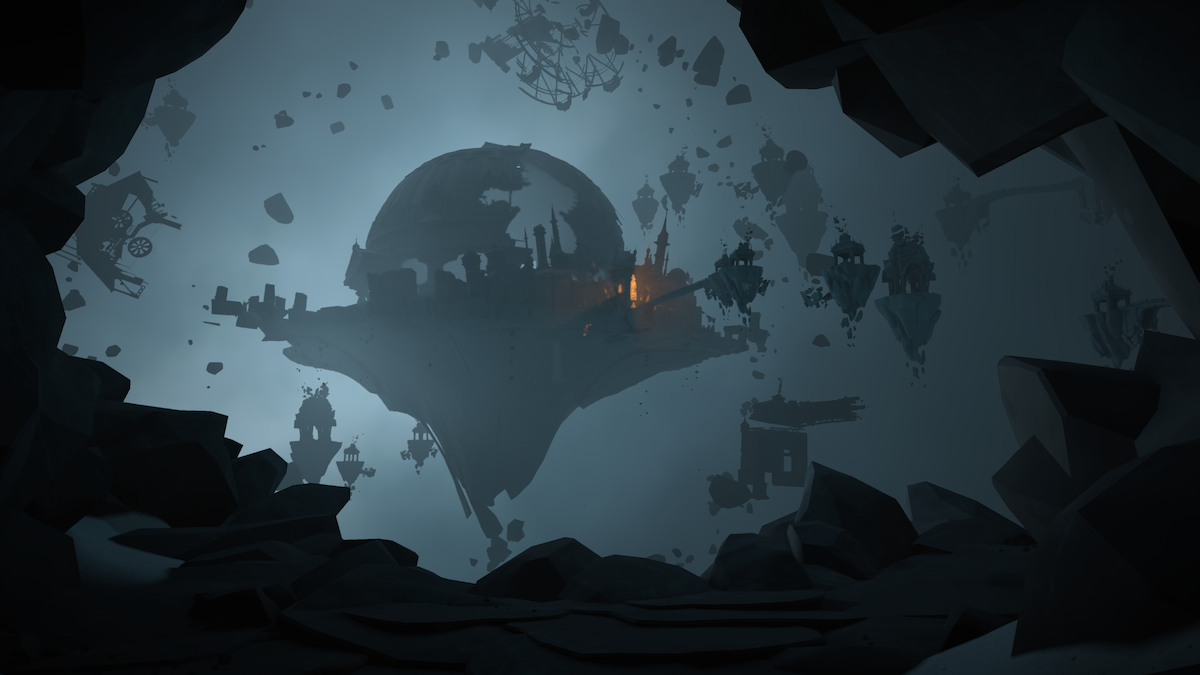 As I said earlier on, it's possible to complete the game in a pretty short amount of time, which I know for some people might put them off the price tag, but I'd have no qualms suggesting that everyone play Maquette even if you have to pay for it. If you think that the price could be a little off-putting for you, I'd urge you to add the game to your collection while it's available on Playstation Plus for free this month. Maquette is a game that shows just how much indie gaming is pushing the envelope with what it means to be a video game and the stories that we can tell within them, and is, in my book, 2021's first must-play.